Taxi from Kotor to Podorica Dubrovnik airport, Split, Sarande, Medjugorje, Sarajevo, Zabljak is just a small segment of our trustworthy service. We are performing in advance scheduled transportation from Kotor to Dubrovnik & Podgorica airport as well as to any resort in the region. Dispatch center is at your disposal 24h (English and local language) to receive transfer processed or to provide client with other necessary informations.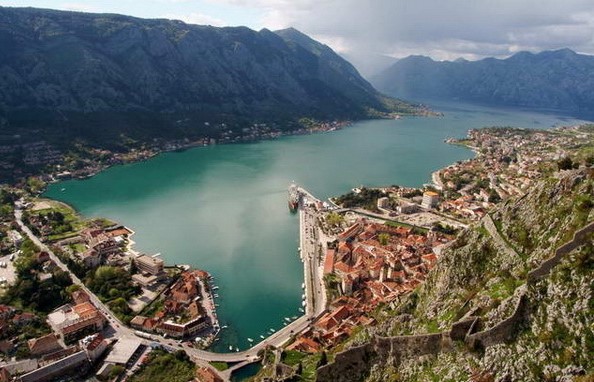 Taxi Kotor to airport Dubrovnik Podgorica Tirana online via website, or call/text us now at our hot line. Our organization is composed of licensed professionals with more than two decades of experience. Schedule your cheap taxi Kotor to airport Podgorica and Dubrovnik at the permanent price which consist VAT, insurance and all travel toll. We are covering all Boka bay, so if your need is a transfer by taxi from Dobrota, Perast, Muo, Prcanj to Podgorica or Dubrovnik airport, we are waiting for your claim.

Taxi rides from Kotor to airports Podgorica, Tirana, Dubrovnik, Split are desirable to be booked at least two hours in advance, otherwise we cannot guarantee a free vehicle. This is especially valid since the beginning of May until the end of September. Modern Mercedes E-Class and VW B8 are perfect for long taxi journeys from Kotor to Podgorica, Tirana, Shkodra, Durres, Kolasin . . . Sightseeing tours, VIP transport, wide selection of minivans and buses is also a part of our standard offer.
Transportation from Kotor to Airport Podgorica & Dubrovnik and Tirana by bus is cheaper than taxi, but not always. Our fees are more than reasonable, and we are charging clients only when they arrive to desired address. Payment is generally in cash (in euros) on arrival, but credit cards are admissible as well.
Taxi ride from Kotor to Podgorica as tourist tour
Depending on your needments and available time, we can online organize your taxi transfer from Kotor to Podgorica city/airport bus or train station as delightful and inexpensive tourist tour. Many tourists are coming to Montenegro from Croatia or Bosnia, and going directly to Kotor. If they are traveling from Kotor to Podgorica airport to flight back home, we can suggest some visits to attractions near their travel route.
It is a pity to pass by the famous Jaz beach, Budva, Sveti Stefan, Skadar Lake and not to see some of this notabilities. Njeguši village, Lovcen National Park, old royal capital Cetinje, Crnojevica river are the sights which can be seen in our excursion by taxi from Kotor to airport Podgorica or Kolasin, Shkodra, Hani Hotit.Do not miss this unique opportunity if you are a first time in Montenegro, you will take unforgettable memories with you. Contact us to setup your adorable adventure on your trip by taxi from Kotor area to Podgorica airport, train or bus terminal, or further towards the central and northern part of Montenegro. You will pay the standard transportation fare from Kotor, plus just for waiting time 15€ per hour.
Choose your itinerary, or allow our professionals to propose to you how to make your taxi transfer from Kotor Perast Dobrota to airport Podgorica surprisingly pleasant journey. Our diverse fleet of taxis which includes minivans and buses from Kotor, together with courteous chauffeurs from Podgorica will leave you in awe of our technicality and trustworthiness. We will never allow ourselves gamble with the reputation, so we will do our best that all users are happy with our taxi service Kotor to airport Podgorica or Dubrovnik because it is a basic principle of our business.
Why so many tourists require transfer from Kotor?
If you are inquisitive why so many online demands for taxi from Kotor to Dubrovnik and Podgorica airport, Tirana, Split, Mostar, Sarajevo, there is a simple reason. Kotor is one of the most visited cities on this side of the Adriatic, and almost five hundred cruise ships annually is sufficient proof of that. After the visit, tourists need to continue traveling from Kotor usually to airports Podgorica or Dubrovnik if they are finishing vacation.
Medieval architecture of Kotor old city with amazing number of monuments attracts tourists from every corner of the world. Cheap taxi pick up in Kotor for a rides to Podgorica Tirana airport Dubrovnik Split Medjugorje is best transfer solution for all travelers. Experience the comfort of our vehicles guaranteed clean and our reputable service where taxi from ancient Kotor to Podgorica airport is at your service whenever you want. All customers possess the liberty to create their voyage as they want, also to share the costs of traveling with other passengers that they find.
For all those who need taxi transport from Kotor to Croatia, Albania, Kosovo, Bosnia and Serbia special discounts are included. Given the length of driving, except short stops that are not charged, pause of one hour may be included in the price. It's on passengers to decide how to use it, sightseeing, lunch, coffee breaks, etc... Note that this does not apply for taxi trip from Kotor to airport Dubrovnik or Podgorica, only for transfers longer than 250 kilometers.
Transportation from Kotor to Albania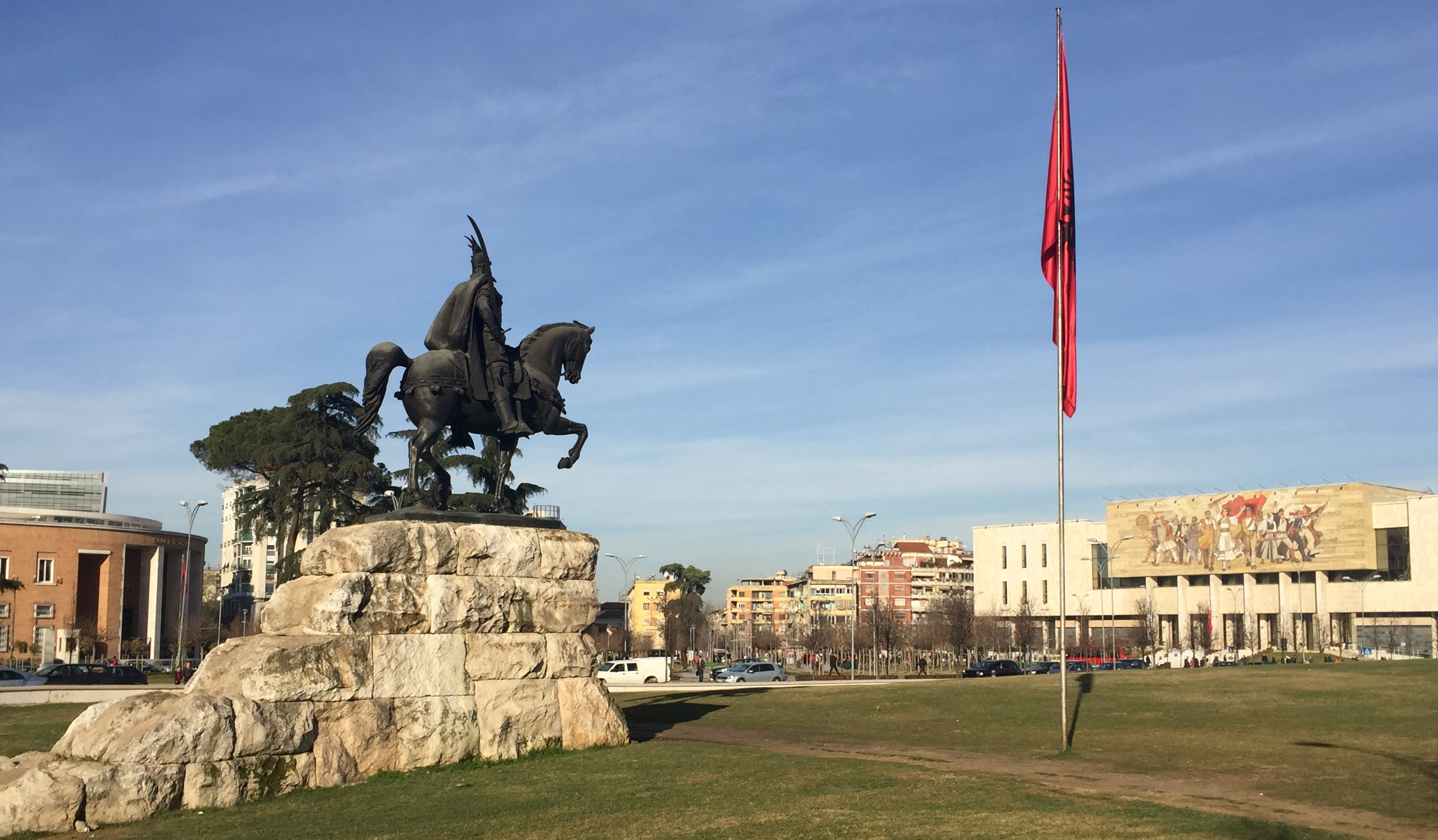 Taxi from Kotor to Tirana airport Albania after Podgorica and Dubrovnik is third the most popular entail in our affiliation. Because of the dictatorial communist regime, Albania has been for decades completely closed country. Today strives to the community of European nations, and therefore transportation from Kotor to Albania is tourist request of those who want to explore the most stunning attractions of the last European country which open its border.
If after the visit of city founded before the time of Homer you require transport with our taxi service from Kotor via Podgorica to Albania – Tirana, Shkodra, Sarande or other location, please contact us at least couple of hours in advance. Also specify in your demand whether you want to travel along the Montenegrin coast, or across the interior.
Just two possible border crossings are on your taxi route from Kotor in direction of Albania - airport Tirana, and depending on traffic we will suggest better. Please, if you are limited by time, always specify your predicted arrival time. If you do not want to risk anything with journey to Albania from Kotor, please accept our proposal about departure time. Taxi price from Kotor to Tirana airport through Podgorica, or elsewhere in Albania is fixed amount which should be paid when you arrive to your target point.