Depending on that what is the subject of your interest in tourist tours and excursion in Montenegro, beautiful mountains with their lakes, unique canyons of Tara, Komarnica, Moraca rivers, beautiful beaches on the coast, ancient towns with their castles, national parks, ancient monasteries and churches, Montenegro offers all this, as no any other country in the world. Montenegro excursions offers so much to see, unspoiled nature, something really unique, and a real way to learn more about Montenegro is to visit at least one of the five national parks, or the historical and cultural sites in the vicinity of your residence in Montenegro. Also, no matter where you are staying in Montenegro, attractions in the region are at your fingertips.
Taxi from Podgorica airport can organize day trips and visits to the ancient city of Dubrovnik, excursion from Montenegro to Dubrovnik (CRO), Medjugorje shrine and Mostar (BiH), famous fortress of Shkodra (AL), and to all other places and towns in Montenegro and the region, departing from all over Montenegro. The advantage of our service, excursions in Montenegro, compared to the others, is that with us you only pay for your taxi transfer in one direction, and the return ride you will get for free, in our tourist tours in Montenegro. For your transportation you will always get new and comfortable vehicles, only Mercedes E class or VW Passat. We just need to know the number of people in your party, places you would like to visit, and when and where you wish to start and finish your excursion in Montenegro, or abroad.
Tourist tours in Montenegro and abroad
From our experience, and from experience of our hundreds of satisfied customers, we will suggest a few of the most common tourist excursion in Montenegro and the region which can be provided by cheap taxi podgorica airport :

Kotor and Boka bay tour



Boka bay is on the list of Most Beautiful Bays in the World, and quite often required excursion in Montenegro. It is the only one in the Mediterranean, and the southernmost fjord in Europe. Boka bay is naturally divided into four smaller parts and it is remarkable for its wonderful coastal scenery and the many pretty villages and towns at the shoreline, asingle out Kotor, Perast and Risan.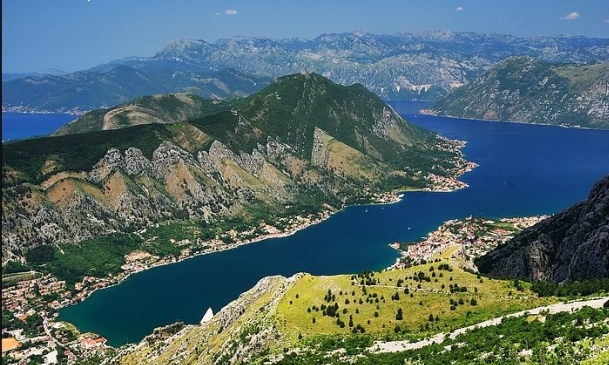 Kotor is one of the most exquisitely preserved medieval centres in the Mediterranean, the old coastal and cultural centre. It is located at the head of the bay, and for centuries it has been a crossroads of commercial roads under the strong influence of Venice. Kotor old city, built between the 12th and 14th century, is listed at UNESCO "World Natural and Historical Heritage Site". Cathedral of Saint Tryphon, Church of Saint Luke, Church of Saint Ana, Church of Saint Mary are just some of the points of interest that must be seen in Kotor tourist tour and excursion. It is believed that the roots of Kotor stretch back at 10-12 BCE, a time when Phoenicians were in this area.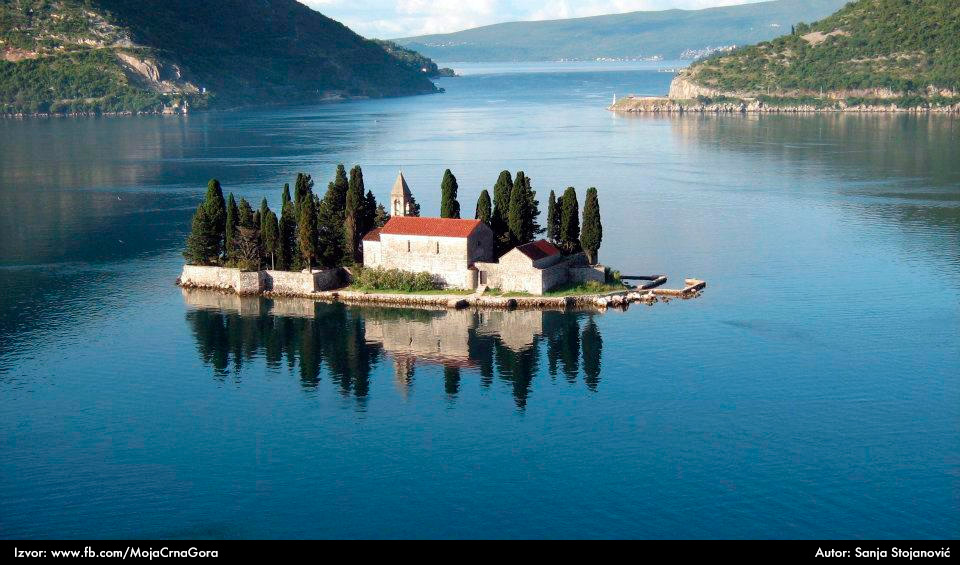 Perast - the oldest settlement on the shores of the bay, where are founded the remains of Neolithic culture (3500 years BC). Perast is situated a few kilometres northwest of Kotor, and is particularly known for its two small islands that are located right across the city, islets of St. George and Our Lady of the Rocks.
Risan lies in the north of the Bay, 17 km away from Kotor. Risan is the oldest city in the Bay, created in the mid 3rd century BC, and according to the legend it was the capital of the Illyrian Queen Teuta. Risan is today one of the most important historical centers in Montenegro, especially because of the cultural legacy of the Roman Empire.
In this excursion in Montenegro it is desirable to include a visit to Cetinje, the old royal capital of Montenegro, and Lovcen – national park, especially because of the road from Kotor to Cetinje, which is going through Njeguši, birthplace of P.P. Njegosh, great Montenegrin ruler and poet. That will make your tourist tour in Montenegro complete, and unforgettable.
Skadar lake tour
Skadar lake is one of five national parks in Montenegro. Lake is located in the so called Zeta-Skadar valley, and it is one of the largest bird reserves in Europe.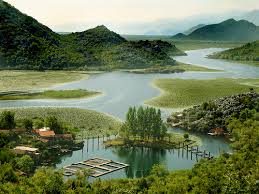 Skadar lake was declared as National Park in 1983, with more than 270 bird species and richness of ornitofauna and ichthyofauna, as well as abundant marsh vegetation, boat tour on Skadar lake is a unique experience. It is the larges lake on the Balkan Peninsula, and in the past lake was actually a bay of the Adriatic. By boat tour on Skadar lake you can see ancient island prisons and monasteries, or just enjoy the views and the National Parks' bird reserves. We can provide your transportation from Podgorica airport, or any other place in Montenegro, to Skadar lake, and organize your boat tour with departure from Virpazar. Boat tour normally takes 2-3 hours, and in group tours cost 10 euros per person, per hour.
Excursion to Ostrog Monastery
Ostrog Monastery is located 45 kilometers on the road from Podgorica towards Niksic, and it is one of the most sacred places in the Balkan, for the Orthodox people, and excursion to Ostrog Monastery is the most common tourist tour in Montenegro.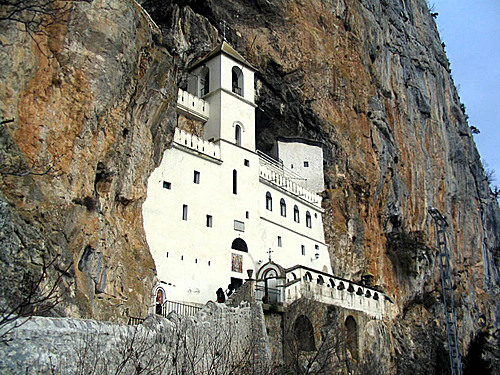 The Monastery was founded in the 17th century, by Vasilije, the Metropolitan Bishop, who died there in 1671, and some years later he was glorified. During the centuries-long struggle with the Turks, the monastery was burned several times by the Turks. The present appearance of the Ostrog monastery comes from the reconstruction period of 1923 - 1926th year.
Monastery Ostrog is visited in tourist tours by believers from all parts of the world. The Ostrog Monastery complex consists of the Lower Monastery, and the Upper Monastery which is the pearl of the entire complex.
Excursion from Podgorica to Ostrog Monastery, with 2 hours of waiting and ride back to Podgorica, cost 50 euros, and excursion from Budva to Ostrog Monastery, with 2 hours of waiting and ride back to Budva, cost 120 euros.
Excursion from Montenegro to Dubrovnik
Tourist tour from Montenegro to Dubrovnik is the most common excursion from Montenegro to abroad. Dubrovnik is the southernmost city in Croatia, and it attracts tourists from all over the World. Dubrovnik is located just 45 kilometers from the border with Montenegro, and if you are accommodated in some of the towns on the Montenegrin coast, for an afternoon, you can make a wonderful excursion from Budva, Kotor, Montenegro to Dubrovnik and back.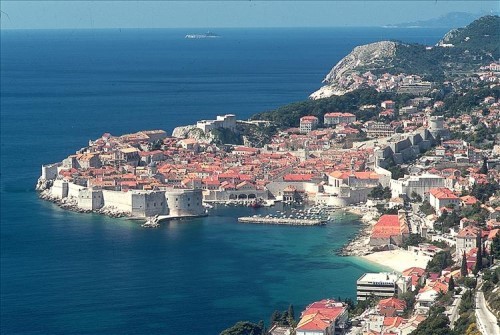 Dubrovnik old town is on UNESCO World Heritage List since 1979, and it is the most visited tourist destination in Croatia. For the tourists which are located in the central part of Montenegro, or in coastal cities in southern Montenegro, excursion - tourist tour from Montenegro to Dubrovnik can be organized together with the visit to Kotor and Boka bay. Excursion from Podgorica to Dubrovnik with 3 hours of waiting in Dubrovnik, and ride back to Podgorica cost 130 euros.

We can organize your visit, one day tourist tour from Montenegro to Dubrovnik, with departure from all cities in Montenegro.
Touris tour to Biograd lake



Biograd lake is a part of national park Biogradska Gora, and it is located between Kolasin and Mojkovac, on an altitude of 1094 m. Visit to the national park, and to Biograd lake is very often tourist tour in Montenegro, especially because this is one of the three last ancient rain forests in Europe.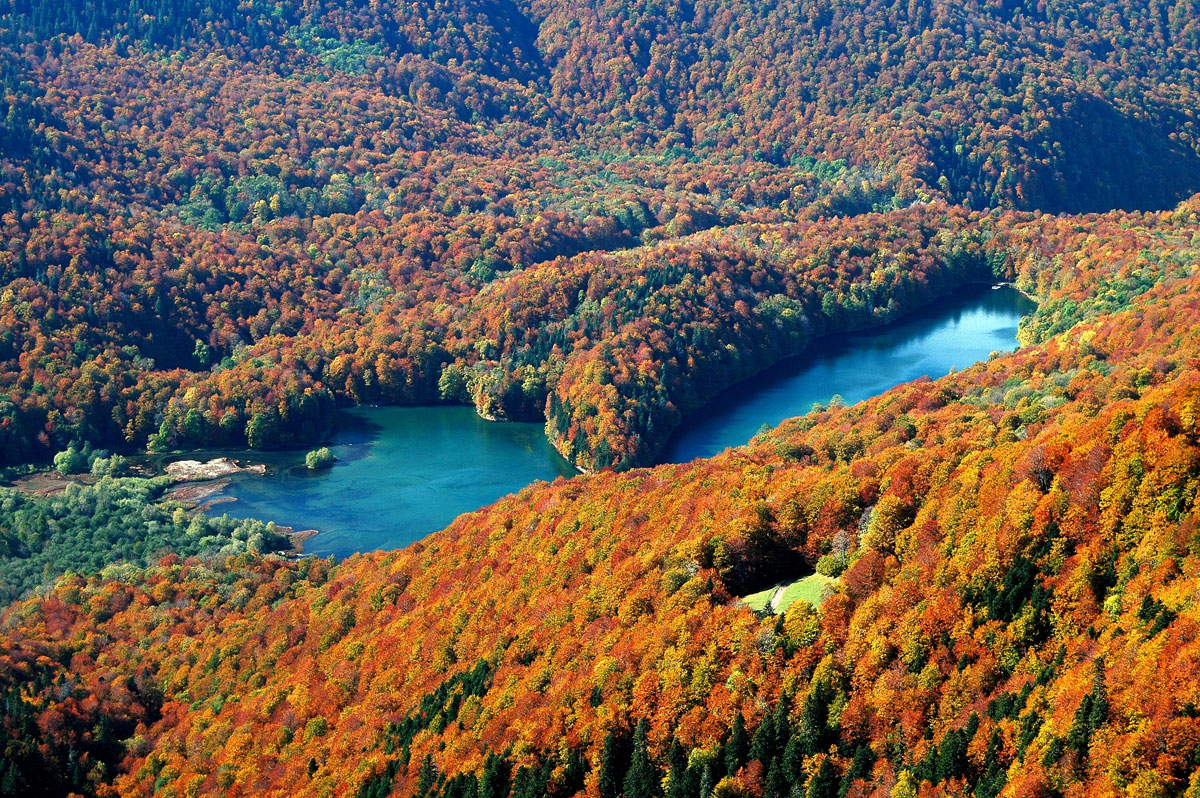 Biograd lake is about 850 m long and about 250 m wide, with the average depth about 4 m. Biograd lake attract many tourists, which can walk around the lake, enjoy in boat tour on the lake, have a bike tour through the national park or make a barbecue at the special places around the lake, adapted for that purpose. Excursion to Biograd lake is recommended to everybody who really want to enjoy in well preserved mountain area. National park Biogradska Gora with Biograd lake and six other lakes covers the area of about 1600 ha of mountain Bjelasica. Biograd lake and national park Biogradska Gora is protected area since 1878 year, what actually mean, that this is a second the oldest national park in the World. You can schedule your tourist tour to Biograd lake with departure from all cities in Montenegro. Just for your information, lake is located about 90 km from Podgorica, 155 km from Budva, 145 km from Petrovac. Entrance to the national park cost 3 euros per person.
Torist tour to Zabljak and Tara river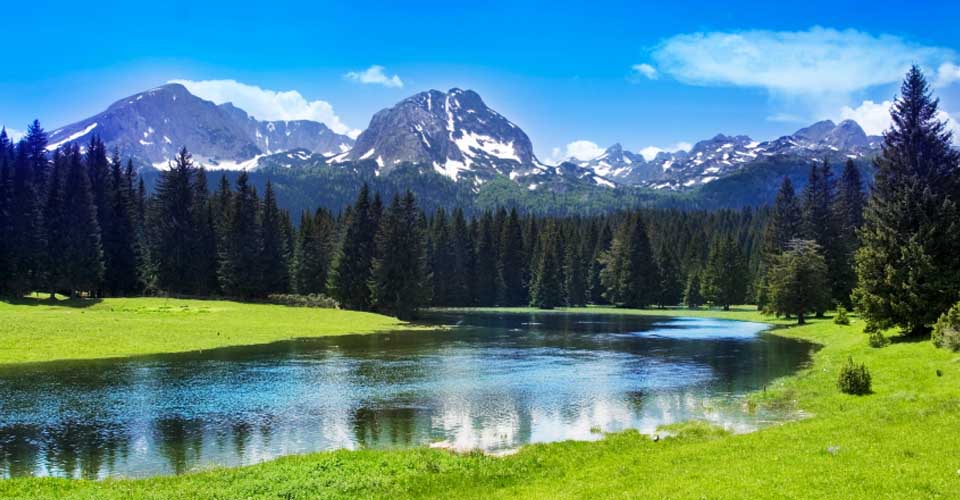 If you really want to have an active holiday in Montenegro, tourist tour to Zabljak - Durmitor and rafting on Tara river, is excursion as invented for you. Durmitor, national park since 1952, is located at wide mountain region in northwestern part of Montenegro. There is 18 glacial lakes on Durmitor, and 48 peaks above 2.000 metres, from which is Bobotov Kuk the highest, with 2523 metres. National park Durmitor generally belongs to Zabljak municipality. Tourist tour to Zabljak, Durmitor is inconceivable without a visit to the canyon of Tara river.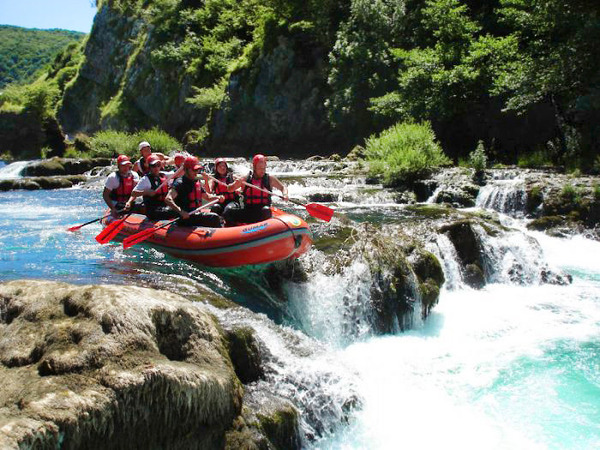 This unique canyon is one of the most popular canyons in this part of Europe, with perfect conditions for rafting. Canyon of tara river is second the deepest in the World, after Grand canyon, with the average deep of 1.300 metres. Excursion to Zabljak - Durmitor with rafting tour on Tara river is the longest tourist tour in Montenegro. For those who has a time, recommended duration of tour is at least 3 days. These excursion in Montenegro has really a lot to offer; mountaineering, rafting, mountain biking, sport fishing, magnificent natural landscapes... As we have already said, national park Durmitor is the farthest tourist destination. Excursion from Budva to Zabljak, Durmitor is about 200 km long one way, and ride takes about 3 hours.
Visit to Shkoder - Rozafa castle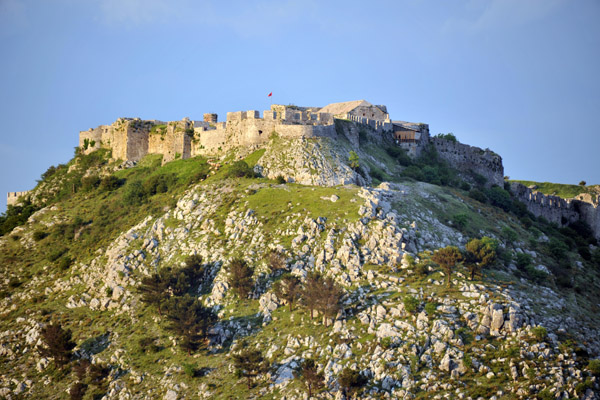 Shkodra is the first major city which you will encounter when you cross the border between Albania and Montenegro, going from Podgorica. Excursion to Shkoder - Shkodra and Rozafa castle from Montenegro, Podgorica, Budva, Kotor, Bar is one of popular tourist tour which we are providing. As one of the most cultural and historical cities in Albania, Shkodra with its Rozafa fortress is ideal one day tourist tour from Montenegro to abroad. City of Shkoder is distanced 65 kilometres from Podgorica, 130 km from Budva and about 160 km from Kotor and Tivat. To visit Shkodra from Montenegro as excursion for active tourists, is nice opportunity to spend one lovely day more during your vacation. To see all attraction of Shkodra, your sightseeing tour will take a couple of hours, and duration of tourist tour in total depend from where in Montenegro you are starting. Attractions in Shkodra which are recommended to see during the visit are ancient fortress Rozafa castle, Ebu Bekr Mosque, Mes Bridge, Orthodox and Catholic Catedral etc. . .