Among the dozens of transfers, taxi from Budva to Zabljak is the most popular ride from Montenegrin coast to our gorgeous mountain resort. For those who love nature, fresh mountain air and organically produced local food, this beautiful mountain resort is the right choice.
Transportation from Budva to Zabljak Durmitor national park, with professional taxi drivers and comfortable cars is available during the all year at the same price. Using our service you are protected from high seasonal prices, regardless you need a ride for tomorrow, or you want to book it for a couple of months in advance.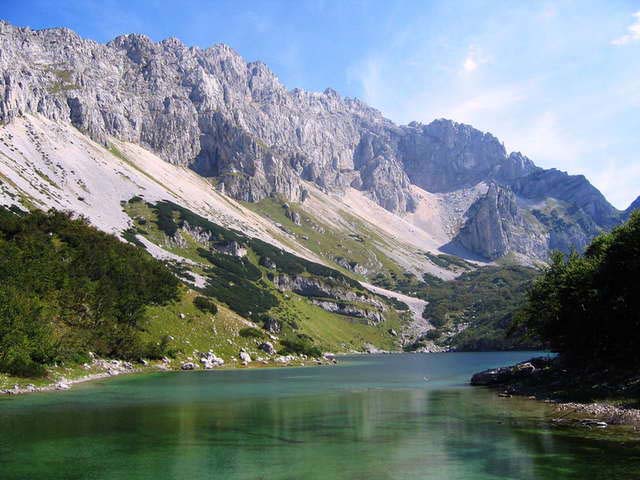 Taxi Budva to Zabljak cost 150 € and price is valid for transportation up to four travelers by comfort class Mercedes or VW cabs. All travel expenses are included, as well as insurance and VAT.

Yours is only to specify precise address in Budva and departure time. To avoid potential misunderstanding, if you want to book online your cheap taxi service from Budva to Zabljak and national park Durmitor, please pay attention on following. Budva has a lot of apartments for renting in a buildings without clearly defined address - street and number. If you are in one of them, please give us some visible landmark, like a restaurant, cafe bar, supermarket or something similar in your vicinity. But if you are accommodated in some of the hotels, than we will find you easily. Pick up time is always when it suits to you, regardless is it during the day or night.
How to travel from Budva to Zabljak? You have two options, and each of them is exciting and provides many opportunities for enjoyment. Taxi transfer from Budva to Zabljak takes about thre hours, traveling via Podgorica. Using this route, total distance is about 190 kilometers. Another option is a ride via Kotor and Grahovo, just five kilometers longer, but also nice and panoramic journey.
Make your transportation from Budva to Zabljak as tourist tour
After staying in the capital of Montenegrin tourism, visit to the national park Durmitor can be organized like a perfect tourist tour. Traveling from the south of Montenegro to the north, you will pass through the beautiful geographical areas, and through the many cultural and historical places. Taxi ride from Budva to Durmitor with his center Zabljak, via Podgorica, opens to you opportunities to visit Cetinje, old royal capital, Podgorica as a main city and Ostrog monastery, the most famous Orthodox shrine in the Balkans. During this route there is also a lot of restaurants which offer national Montenegrin dishes. Also visit to the national park Skadar Lake with possibility of boat tour on the lake can be included in this tour.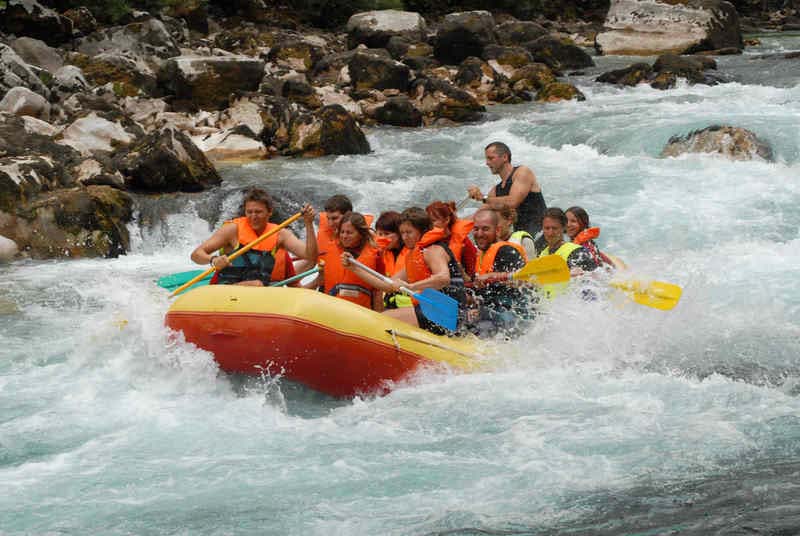 Transport from Budva to Zabljak by taxi route via Kotor is a delicacy for history and culture lovers. Together with Dubrovnik, Kotor is the most visited city on the northern coast of Adriatic, and UNESCO world heritage site. After visiting Kotor, road continues around Boka Bay, and you can enjoy in the beauty of medieval Perast and Risan, two the most preserved coastal places in Montenegro. We also suggest a visit to island Lady of the Rock, located across Perast, before you continue the trip. Taxi ride from Budva to Zabljak by coastal road is finishing in Lipci, and then you are going straight to the mountains. In a just couple of minutes you will be at an altitude higher than one thousand meters. Experience of a journey through untouchable mountains nature is something really recommended to all travelers.
Except taxi rides from airport Podgorica, this journey is among the most popular for all tourists interesting in active holiday. Hiking, white water rafting, visit the deepest canyon of Europe and the most beautiful glacial lakes, fishing, horse riding, mountain cycling and many, many other activities are waiting for you.
What you will pay upon arrival to Zabljak
As we said before, single ride in one way cost 150 € with all cost related to the trip, respecting taxi price list Podgorica airport service. This means that our driver is obliged to pull over only for short stops during the travel route. Under short stops we mean like cigarette pause, taking photos or toilette needs.
Taxi price for transfer Budva - Zabljak provided like excursion depends on customer. If you are wondering how, we will explain you how to get the benefits which our company can provide. You are paying the single ride plus waiting, which cost ten euros per hour. So you will create the total price of your excursion, depending on time you will spend looking the points of your interest.
From our experience, the time required for a pleasant and relaxing day spent as a tourist tour is an about 6-8 hours in total. Whichever transportation route to take for your traveling from Budva to Zabljak, or some other place in national park Durmitor, you will be fully supported by our driver. All important points will be clearly presented to you, and of course, it is up to you shall you stop there, and how much time you will spend. You can always send us your inquiry to be more informed about the things you are interesting about, before you make a decision about the journey.