Emergency roadside assistance in Montenegro available 24/7 for any kind of the help on the all roads in Montenegro. You can't start your car or you had a traffic accident, whatever is the problem, feel free to contact us.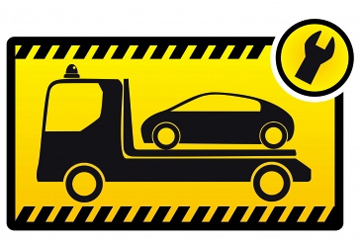 It is very unpleasant if you are in a foreign country and your car can't start. Today's cars are full of electronics, and they are simply "oversensitive". There are other reasons as well; Loss of keys, flat or torn tires, you didn't pay attention and you ran out of fuel, etc... In Montenegro roadside assistance available in Podgorica, Niksic, Budva, Kotor, Ulcinj, Bijelo Polje, Herceg Novi and all other cities. We will professionally and safely tow your vehicle to the desired service. We are providing help on the all roads in Montenegro during all year. No matter where you are, Podgorica Road assistance has partners in all cities.
If you have had an accident and your car cannot be driven, we are the solution to the problem. When the police make a report, which is mandatory, call us and tell us where you are. The nearest tow truck is coming to you as soon as possible. No matter on a vehicle model, authorized service will solve the problem. Our help on the road works in Montenegro, but roadside assistance service can take your vehicle to any other country. If you need taxi service or help about accommodation, until your car is repaired, please feel free to ask us. Tow truck service Podgorica – Montenegro, best roadside assistance and help 24 hours available. Call our mobile phone number available on the site if you have any problem with your vehicle.