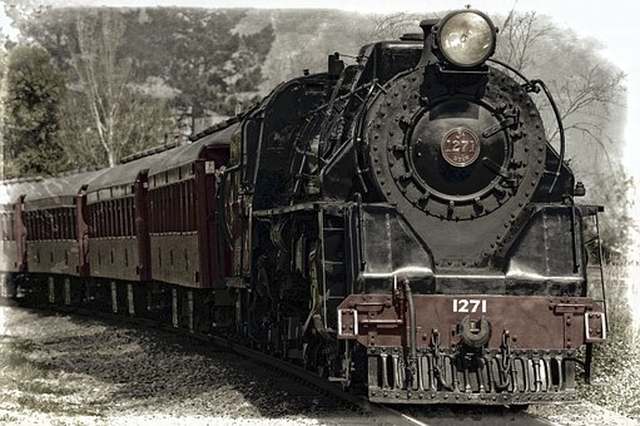 Montenegro as a predominantly mountainous country, has major deficiencies in transport infrastructure, both by road and by rail. The configuration of the terrain and the economic situation in the country, unfortunately does not allow a major advance in the near future, regarding the construction of new railway lines. Currently, the priority of the road infrastructure has started construction of the highway Bar - Boljare.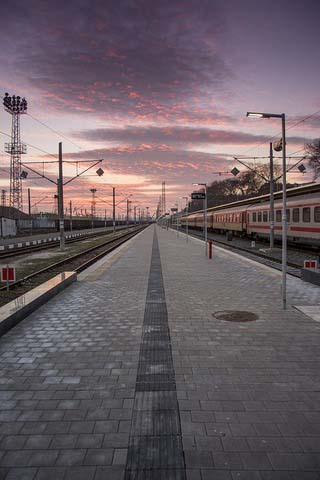 Two railroads that Montenegro has are railroad from Bar to Bijelo Polje and further to the border with Serbia towards Belgrade, and railroad from Podgorica to Niksic. How it was difficult to make a railroad from Bar to Belgrade it may be easier to understand if you know that the construction lasted for 25 years, while from the total length of 480 kilometers, 115 kilometers of railway is going through the 254 tunnels. Bar is a coastal and port city in the south of the Republic, and the starting point in Montenegro. If you are starting your trip by train from Bar, roughly in 45 minutes you can arrive in Podgorica. If your final destination is Podgorica airport, we can provide taxi from Podgorica train station to the airport at the price of 10 € per vehicle. Traveling from bar to Podgorica by local train you will stop in Susanj, Sutomore, Virpazar, Vranjina, Moraca, Zeta, Golubovci, Aerodrom. That are small stations and only local trains are stopping there.
Traveling by train from Podgorica to the north, first city you will arrive is Kolasin. This is small city, but very famous mountain resort in Montenegro, popular ski center. After Kolasin follows Mojkovac, also very small city. Bijelo Polje is the last city in Montenegro, and traveling further you will soon pass the border and enter in Serbia.
Railroad from Podgorica to Niksic was out of use for many years, and passenger transportation is established again since the couple of years ago, since the railroad is electrified. Niksic is second the biggest city in Montenegro, and by railroad it is connected with Podgorica a long time ago. Freight traffic is also very present, because the trains are delivering the bauxite for the needs of the aluminum company in Podgorica.
Taxi from Podgorica Train Station to the Airport
As a local taxi company in Podgorica, one of our very frequent activities is transportation from Podgorica train station to airport of Podgorica. Many travelers simply like to travel by train, because of a different reasons, and if they are continuing their trip somewhere further from Podgorica, we can provide a ride in any direction. Many passengers who are traveling by local train are making mistake, when they see that there is local train station "Airport Podgorica", and they want to exit there. Why that is a mistake? Because the train station "Airport" is distanced almost two kilometers from the airport building. If you are traveling with the luggage, or during the summer, that walking distance on fifty degrees on the sun is a serious undertaking.
Transportation from Podgorica train station by taxi to airport Podgorica cost 10 €, and that price is valid during the all seasons. To reserve your transfer you just need to inform us from where and when is your train coming. Your chauffeur will be at the station platform, clearly marked with the sign with your name.
Taxi from Podgorica train station to Kotor, Budva, Dubrovnik, Herceg Novi, Kolasin or any other place can be provided without any problem. All prices can be seen at our website, and they are absolutely same during the year, whenever you want to travel. Transportation from railway station in Podgorica to Kotor and Budva are the most often rides. This two cities in Montenegro are the most visited, and we are specialized in this directions. We know all the hotels and locations of bigger private apartments in the region of this cities, and we will take you straight to your address in very comfortable cabs.
Several options of free booking allows you to reserve your transportation. You can use our online form located on the right side at our website, or one of the official emails. Also by phone call you will get a communication with English language speaking dispatcher, to schedule taxi from train station Podgorica to the airport, any other destination, or to get more information about our service.
One very important notice! Please pay attention that during the summer season trains can be in a delay even a several hours. This applies particularly to the trains coming from Serbia. Because of this reason, if you need to continue the trip and you are tied to the time, please let us know in advance. We can suggest you what to do, to not miss the flight, bus, ferry or important meeting.