Looking to book online cheap taxi from Tivat airport, welcome to schedule best transportation service at the market. Serious and professional team of private entrepreneurs will meet all your needs at the best way possible.
Taxi airport Tivat service to all resorts in Montenegro available non-stop. Schedule your ride at in advance agreed price, and you will never be surprised by any hidden cost or extra charge. Transportation from airport Tivat by taxi to Budva, Kotor, Herceg Novi and all Boka Bay resorts can be booked totally free at our website.
All prices are absolutely valid through the year, and they apply per a vehicle, not per person. It means if you book a taxi from Tivat airport to Budva at the price of 25 euros, maximum four travelers can share that cost. Standard luggage is free of charge, as well as meet and greet service at the airport. Your plane delay can't change the agreed travel expenses, our free waiting time is unlimited. Also in the case of lost luggage and the need for making a report, airport Tivat taxi driver will wait for you without extra charge.

Meeting point at the airport is immediately at your arrival door, where you just need to notice chauffeur who will have a sign with your name. We are providing absolutely legal taxi service from the airport in Tivat, and our drivers are clearly visible to all travelers. When you meet the driver, he will help you with your luggage and you just need to follow him to the official airport parking. You must give him precise drop off address, and just relax and enjoy the ride. If you are satisfied with our service, during the ride you can agree directly with your driver about return taxi ride to airport Tivat. You can do it of course again through our website, and request same driver if you was pleased with a job he provided.
Transfers from Tivat Airport for any Purpose
Our association is not limited to provide only simple airport transfers, we are fully oriented to fulfill the most demanding tasks. Tourist rides, business travel, private tours, group transfers by minivans or buses, whatever the occasion is we are ready 24h a day.
In our company you can schedule a simple taxi airport Tivat to your address by standard vehicle for up to four persons. For a larger groups we have available minivans with a range from 7 up to 18 seats. If number of travelers in your group exceeds 18 passengers, do not worry, our buses are always ready to fulfill all your requirements. You have at your disposal buses with 36 to 55 seats, high tourist class.
Airport Tivat taxi service can organize VIP transfers, using new high luxury Mercedes S or Audi A8 vehicles. For this type of transport you must pay reservation fee, which is at least 50% of agreed price. If you need to hire a car with a driver for one or a few days, we can offer several options with different types of cars, depends on your needs.
Resort Transportation
Tivat airport taxi can provide luxury transportation to any of the resorts in Montenegro. The easiest and fastest way to get to your resort destination in the north or south is by taxi, especially during tourist season between the months of May and September. Many of Montenegro's resorts are on the Adriatic Sea, one of the biggest tourist hotspots. We will provide you with safe and economical transportation to any of the resorts in the country. We can provide transport to Herceg, Novi, Ulcinj, and other Adriatic resorts. We have a lot of requests for taxi transportation airport Tivat to the northern regions of Kolasin, Zabljak, and other destinations in the mountains during the tourist season.

Montenegro's national parks attract tourists from around the world who want to experience the beauty of our lakes, mountains, and canyons. Favorite destinations include Prokletije, Biograd Lake, and Durmitor. We have to know your destination when you book with us to ensure that we provide you with the four wheel drive vehicle that can best navigate the mountain roads.
Transportation For Business Travelers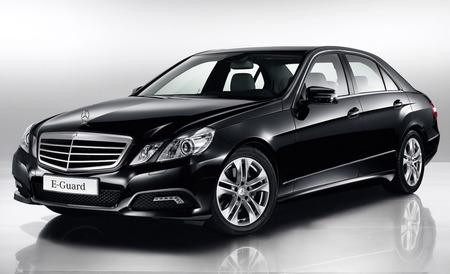 When you're traveling to Montenegro and need taxi at airport Tivat for business traveling, we can provide you with safe and reliable service whether you need transportation for several hours or for the duration of your stay in the city. If you prefer a vehicle without any labeling, please let us know when you make your reservations and we'll provide you with an unmarked car for your transfers. You'll have the option of choosing the type of taxi car you prefer to wait for you at Tivat airport. We understand that when you have business engagements, it's necessary to have a car and driver at your disposal. Tell us what you need. We'll arrange transportation to multiple locations around Tivat and back to your hotel in the evening.
Group Travel From the Airport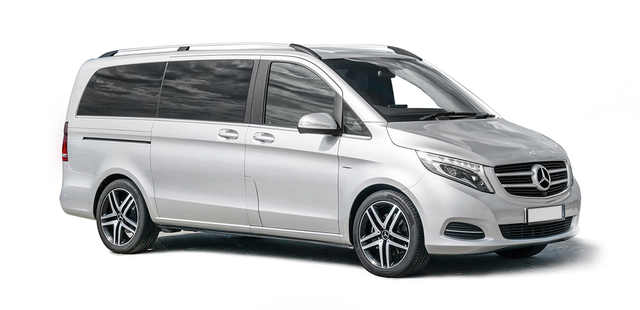 More travelers are requesting transportation for larger groups from the airport in Tivat by taxi, and we're prepared to accommodate you. Most local companies that offer minivan service from the airport to locations throughout Montenegro are travel agencies. However, we have the necessary licensing to provide groups with minivan service from the airport. For tour groups and business travelers, we offer transportation to locations in Montenegro for up to 18 passengers. Our service is a convenience, especially for executives traveling together for business meetings and seminars. We'll make sure you arrive on time for your meeting. Taxi Tivat airport can provide minibus service for larger groups of up to 35 people for special events and can accommodate those with oversized baggage.

Rides To Neighboring Countries
Montenegro is a small country, surrounded by five others countries. Very often our airports are in use for those travelers who are going to some of our neighbouring countries. Taxi Airport Tivat can provide transportation to Albania, Croatia, Bosnia, Serbia and Kosovo. When you book your reservation, let us know your destination in any of these countries, and we can plan the easiest and most economical route. We're familiar with the roads in all the adjacent countries and will provide you with the most efficient service.