Taxi transport from Podgorica airport to Budva at the price of 55 Euros without reservation fee and payment in advance. Absolutely free online booking available 24 hours, without the need to use a credit card. Schedule your transportation from airport Podgorica to Budva on time and avoid inconvenience to negotiate about the price with expensive airport providers. We are local private entrepreneurs, fully licensed to conduct this mode of pick-ups. Professional chauffeurs, long-time taxi drivers will do their best for your ultimate satisfaction. Very comfortable and safe vehicles, mostly Mercedes, Audi and VV will make your taxi ride from Podgorica to Budva pleasant and relaxing.


How to make reservation - In a just few simple steps. Fill out a reservation form that has only three fields. Enter your name, email address and in the message field, write the exact date / time of arrival, destination and number of passengers. Or you can simply send mail to one of our two mails you see on the site. If you prefer a phone call, our operator speaks fluent English. Cheap Taxi from Podgorica airport to Budva you can reserve also by WhatsApp message or SMS at the same phone number.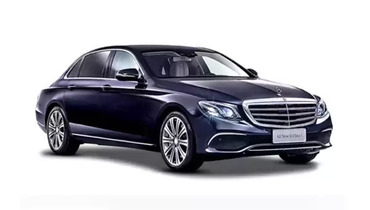 How to recognize your chauffeur and where to meet him? In fact, this part is very simple. Your first and last name is the main sign of recognition. It will be written on a board that the driver will hold in his hands. Simply, there's no chance for a mistake. Before you start with your transfer from Podgorica airport in direction of Budva you must pass passport / custom control and pick up your suitcases. Then you must pass the only one exit door to airport hall. And your driver will be there, next to your exit marked by agreed recognition mark. It's also very simple, right?
Travel time and itinerary. When you start your trip by taxi from airport Podgorica to Budva in approximately one hour and ten minutes you will reach your destination. Deviations are possible ten minutes more or less, depending on traffic jams. When you start your journey, you are heading directly from the airport towards Skadar Lake. When you pass a little place called Virpazar, the path is split in two directions. One direction is through Sozina tunnel and further via Sutomore towards Petrovac and Budva. The other leads over Pastrovacka mountain. Our taxi driver starting from Podgorica airport and traveling to Budva will inform you which road is better to use. Very often mountain road is faster, due to big rush at Sozina tunnel, especially in July and August.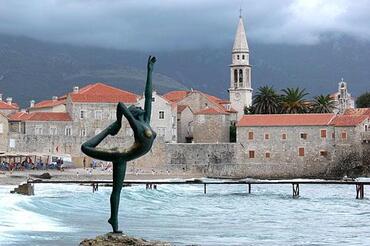 Vehicle models in our offer. All transfers for up to four passengers we are performing exclusively using higher middle class cars. This means that there is an enough space for four passengers and standard luggage. In this category of cars belong Mercedes E model, Audi A6 model and VW models Passat and Touran. If the number of passengers is more than four, we have available minivan taxi vehicles for your transfer from airport Podgorica to Budva city. The number of the seats in our minivans is from seven to eighteen, and depending on the needs of the clients we will suggest the most economical option.
Return rides. A large number of passengers require a return journey. This can also be agreed via e-mail, or in direct communication with the driver. Taxi from Budva to Podgorica airport is at the price 45 Euros also. Please just specify the exact departure time of your aircraft, and we will propose the best pick up time. Also, if you want to leave from another address, please emphasize that. The mobile phone number is required to book a return taxi transfer. Once you enter in the car, your cheap transportation from Budva to Airport Podgorica will last also about one hour. After the voyage is completed driver will give you a receipt, and show you the entrance to check in desks.
How to Travel from Podgorica Airport to Budva by Minivan
We are more than thirty years in ground transportation business, covering all areas. The Law of Montenegro allows that cabs can have a maximum of 4 + 1 seats. So, airport transportation Podgorica to Budva for more than 4 travelers must be provided by minivan or minibus. For these needs we have a very wide range of the vehicles. The main difference is in the number of seats. As for luxury van transport, the age of the vehicle also determines the price. But as true professionals, we always have a solution for all situations.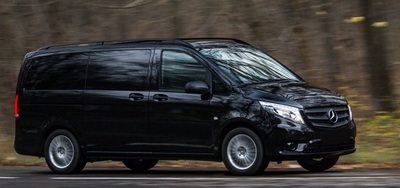 Taxi ride by minivan airport Podgorica towards Budva by up to eight passengers treats like standard. This is the most common minivan request. Exactly the same rules apply to it as to a regular ride by a standard car. This form of transport is also used for passengers who have a large amount of luggage. So, there is no prepayment or reservation fee. Just provide arrival details and expect confirmation email. Other rules apply to larger groups of passengers or to a cargo van. Reservation of this travel mode require certain payment in advance. Transfer from Podgorica to Budva from the airport, for more than eight persons, must be booked much in advance. This is especially important during summer months, due to high number of demands. Vehicles with capacity of 14, 16, 18 or 21 seats are at your disposal. Small Minibus 35 seats and buses up to 55 seats available on request also.
Ride from Podgorica to Budva as Excursion
Montenegro is a country of exceptional natural beauty, and offers a lot to see. Five national parks in such a small area is hard to find anywhere else. If you want something more than just a ride, we are here to make it possible for you. Excursion in your direction can be provided using one of the three routes we have available. Simple taxi ride airport Podgorica to Budva cost 55 euros, and tourist tours are something different. Depending on what you want to see, and how much money you are willing to spend. We will now list two the most popular excursions that are on your way.
Skadar lake boat tour is first and the most common option. It is a national park with more than two hundred protected and rare bird species. Cruising on the lake is wonderful experience and nice sightseeing excursion. It starts in Virpazar or Vranjina, two small villages located next to the main road. After that you can continue with transportation Podgorica airport in direction to Budva via Pastrovacka mountain. This winding and narrow mountain road gives you a beautiful view of the mountain peaks.
The second tourist tour has much more activities. It includes a visit to the capital, Rijeka Crnojevica, Lipa Cave and Cetinje. By panoramic ride through the capital, you will visit the Church of Christ's Resurrection, Millennium Bridge and other city's sights. Rijeka Crnojevica is nice small fisherman village on the coast of Skadar Lake. Lipa Cave near Cetinje is strongly recommended to visit. Our tourist tour by airport taxi service Podgorica to Budva than leads to Cetinje. Old royal capital of Montenegro is cultural and historical center of our country. This route will fully meet all your expectations.